Men's Bowling League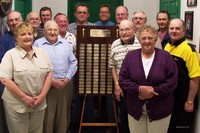 Men's Bowling Hall of Fame 2006
The Men's Bowling League begins the 1st Monday after Labor Day and operates until mid-April each year. The Men's League consists of 8 local Men's teams. An awards banquet is held the later part of April or the first part of May each year.
Women's Bowling League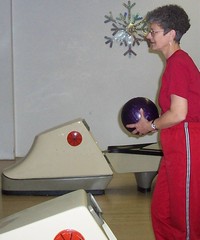 The Oakes Women's Bowling Association provides an opportunity for women's league teams, tournament bowling and comical theme bowling nights throughout the season. Women's Bowling League is from October to April with an awards banquet held in May of each year.
BOWLING SCHEDULE
League Bowling starts at 7:30 PM
Sunday - Mixed Doubles

Monday - Men's League

Tuesday - Men's League

Wednesday - Women's League

Thursday -

Friday - Cosmic Bowling

Saturday - Special Event Bowling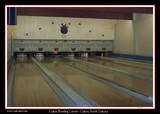 LOCATION
Oakes Bowling Lanes
Proprietors Bruce & Michelle Pulfrey
410 Main Avenue
Oakes, ND 58474
CONTACT INFO
Phone: 701.742.3440