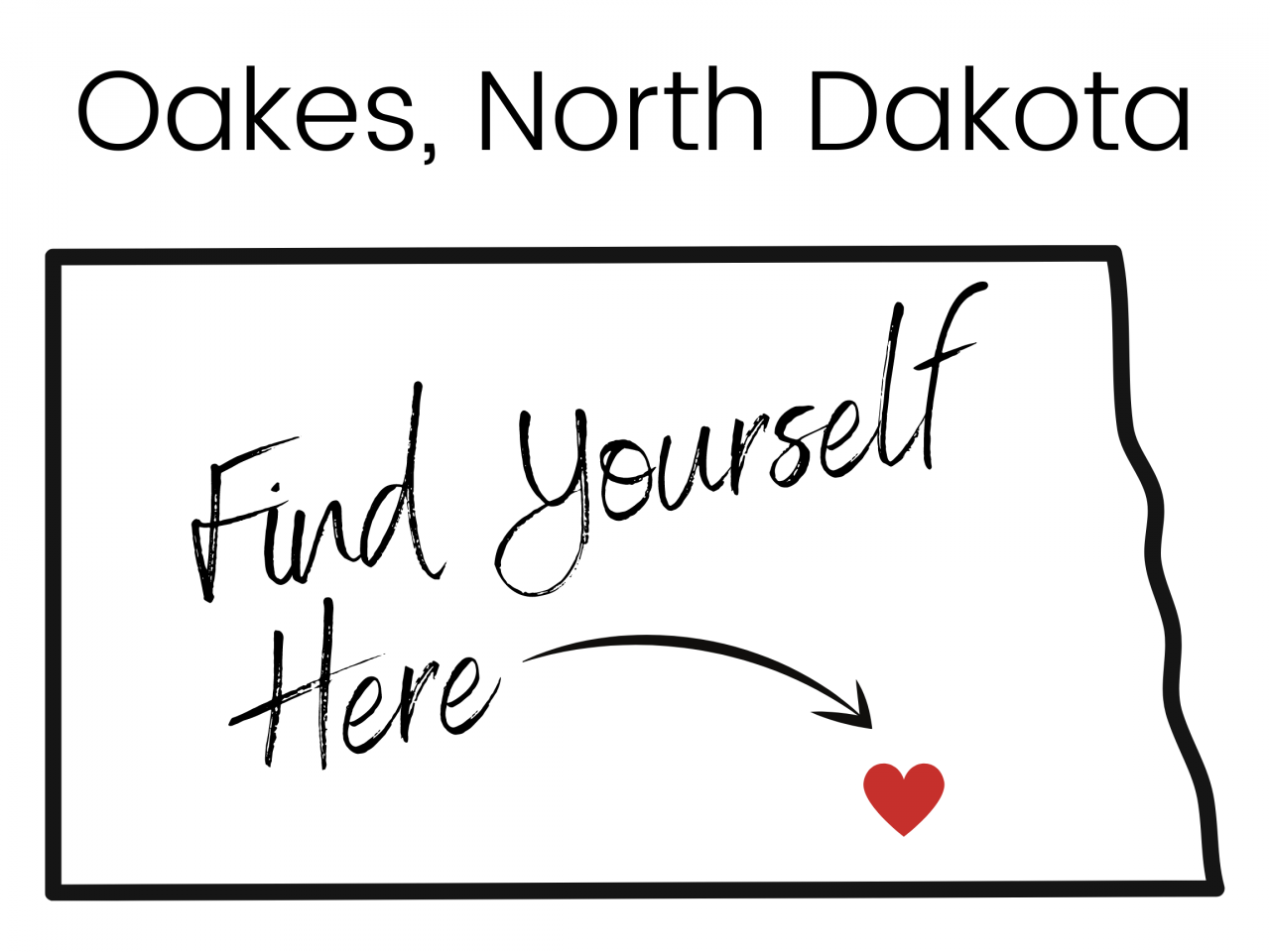 Things to celebrate…
Recently, a travel blogger wrote an article naming the 12 best places to live in North Dakota and Oakes made the list at #10! The website is nomadlawyer.org and while yes, this is a fluff piece, we love it when our small town gets a mention like this! Another hot tip: the media is basically always searching for good stuff to share so don't be afraid to reach out to news outlets and promote something you think is great that's happening here in Oakes. Owning our story and being willing to tell it is a huge part of promoting and advocating for our community.
News to know…
You may have heard that the bakery will soon be reopening and we're excited to share this is true! Brittany Harty, OHS grad, and graduate of the Culinary Arts program at NDSCS has moved back to start the facility back up again! Brittany plans to offer a traditional bakery with a focus on breads, rolls, pastries, and specialty desserts. Further down the road, she also plans to offer lunches but for now, is focusing on building a strong foundation of baked items. We will write a big feature on her soon but join us in welcoming her back to Oakes!
Ideas to spread…
Have you ever heard your parents say, "This is why we can't have nice things!"? It's a common phrase in many households and it speaks to the challenge of knowing when to upgrade or improve something rather than just making do with what you've got. While we wouldn't advocate for frivolously spending money on upgrades for no good reason, we absolutely believe in the value of investing in the facilities, equipment, and "stuff" people need to be their best. Whether it's our fire department, school, Main Street, or parks, the quality of the "stuff" impacts the people carrying out the services and the people using them. So, the next time you hear about an improvement or update being made in our community and your knee-jerk reaction is to call it "wasteful", take a beat. Ask a question or two of the people involved with the project. And most of all? Recognize that our great town is great because of the people in it. Our people are worthy of the best; striving for excellence—even if that involves a financial investment—isn't something to belittle or minimize. We can (and should) have nice things.