Volunteer Ambulance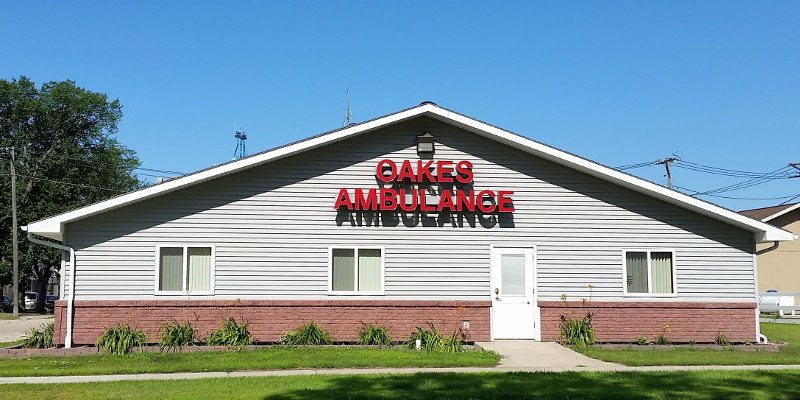 The dedicated volunteers and staff members of the Oakes Ambulance Service strive to provide the best possible care to the sick and injured patients in the area and surrounding communities.
Staff
The Oakes Ambulance is staffed with the following levels of trained volunteers and staff members:
8 CPR driver / Emergency Medical Responders
13 NREMT (Nationally Registered Emergency Medical Tech.)
4 PRN Paramedics/ RN's
2 full time Paramedics
Total: 28
The Oakes Ambulance Staff is 90% volunteer and is occasionally assisted by the Oakes Fire District.
Medical Director: The Oakes Ambulance Service Medical Director is Dr. Rup Nagala.
Contact
Mike Sandy, Paramedic and Manager
Curt Halmrast, Paramedic and Past President of the ND EMS Association.
Phone: 701-742-3244
Fax: 701-742-9336
Email: Mike@OakesAmbulance.com
Email: Curt@OakesAmbulance.com
Location:
615 Ivy Ave.
Oakes, ND 58474
Website: http://www.oakesambulance.com
---
Fire Services
The Oakes Fire and Rescue Unit currently have 26 active volunteers in the area. Anyone who is interested in participating in the local unit may contact the local fire chief.
Meetings:
Meetings are held the 1st Tuesday of the Month at 6:30 pm at the Oakes Fire Hall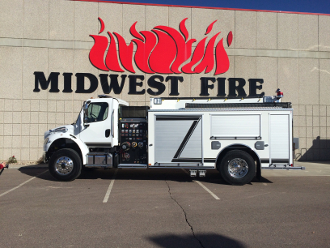 Officers:
Fire Chief | Jerry Hollingsworth
Assistant Chief | Jeremy Sitzler
Training Officer | Jason Olson
Secretary | Zach Marthaller
Treasurer | April Haring
Trustees | Ken Hoelscher, Rocky Foss, & Bill Jorgenson
Email: ofd@drtel.net
---
Police
Visit the Police Department page for more informationon the Oakes Police Department.