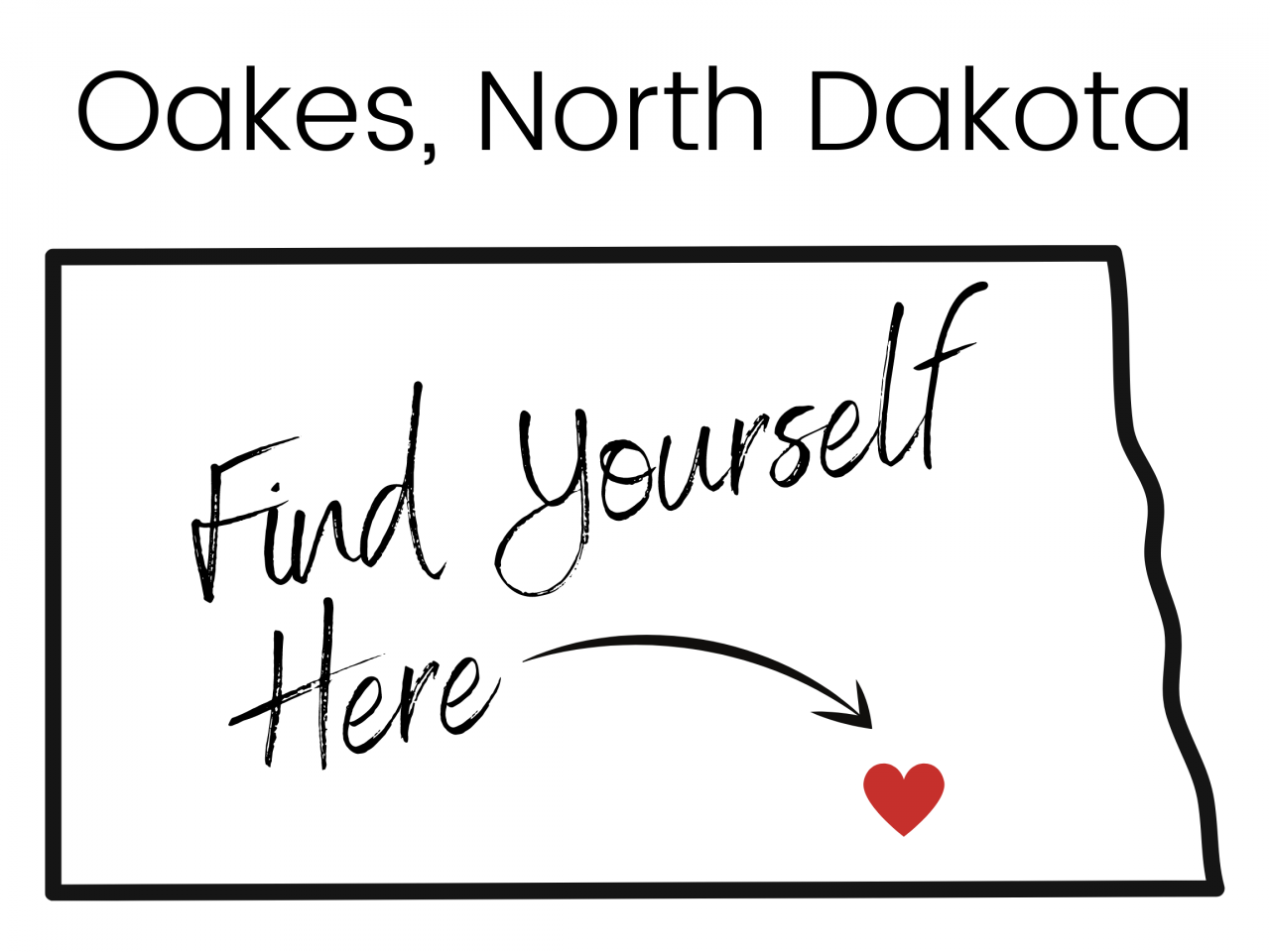 Stuff to do…
The Oakes chapter of P.E.O., which is an international organization that promotes educational opportunities for women, is hosting a super cool fundraising event the last 2 weekends in October. They are creating two separate escape rooms in the former City Hall building! Each room has designated time slots and tickets are $25. You can see the room options and purchase tickets on www.eventbrite.com—just search Oakes Escape Rooms. Up to 8 people can be in each room at each time slot, so this is a really cool opportunity to do a team-building activity with your coworkers or make a night of it with friends! We love the creativity of this event and it supports a great non-profit in Oakes!
Things to celebrate…
Last week, nearly 100 people in our community came together to learn more about how to better talk to our loved ones about suicide. We want to acknowledge and celebrate the courage it takes to step forward and talk about difficult feelings. What we learned from Michele Thorpe is that the key to helping each other is really to listen without judgment. All feelings are OK and all feelings are normal; we want to let our loved ones know that we hear them and we love them. We want to celebrate everyone who came to the event and remind everyone who couldn't make it that the full presentation is available online on the Growing Small Towns Facebook page if you missed it. Honestly, openness and transparency are what we need right now; we can and we will keep working at this.
News to know…
One of the key takeaways we heard at the Mental Health Summit on October 5 was that talking about suicide doesn't make it more likely to happen. There was previously a notion that if we openly talked about suicide or mentioned the people who we've lost to suicide, somehow we would be encouraging people to do it themselves. This is a fallacy by ALL scientific and clinical research conducted on the topic. Talking openly about it reduces stigma, creates a sense of psychological safety for all of us, and can really help people who may be thinking those thoughts themselves. It might be more comfortable to bury the topic under the rug and pretend it's not happening, but for us here in Oakes, it's clear this outdated way of thinking isn't working. People will continue to struggle with these thoughts and feelings regardless of our comfort level with them; we can embrace our own discomfort and be willing to learn, or we can continue to mourn the passing of our loved ones. We can't do both.
Ideas to spread…
How often do you use the word "weird" to describe something? Whether it's the way someone is dressed, the way they speak, the way they walk or act, when we see something that differs from us, it's not uncommon to use this word to describe it. Entire cities make "Stay Weird" their motto (looking at you, Austin, TX!) so it's not that weird is inherently a bad word. But in most cases, when we're labeling something as weird, we don't mean it in the quirky, cool, irreverent sort of way; we are implying that the thing is different and somehow, less than. Pay attention to how much we label and judge the things that are different from us; the less inclined we are to do that, the more we can begin to celebrate the differences in people. Those are the things that make us diverse and rich as a community.