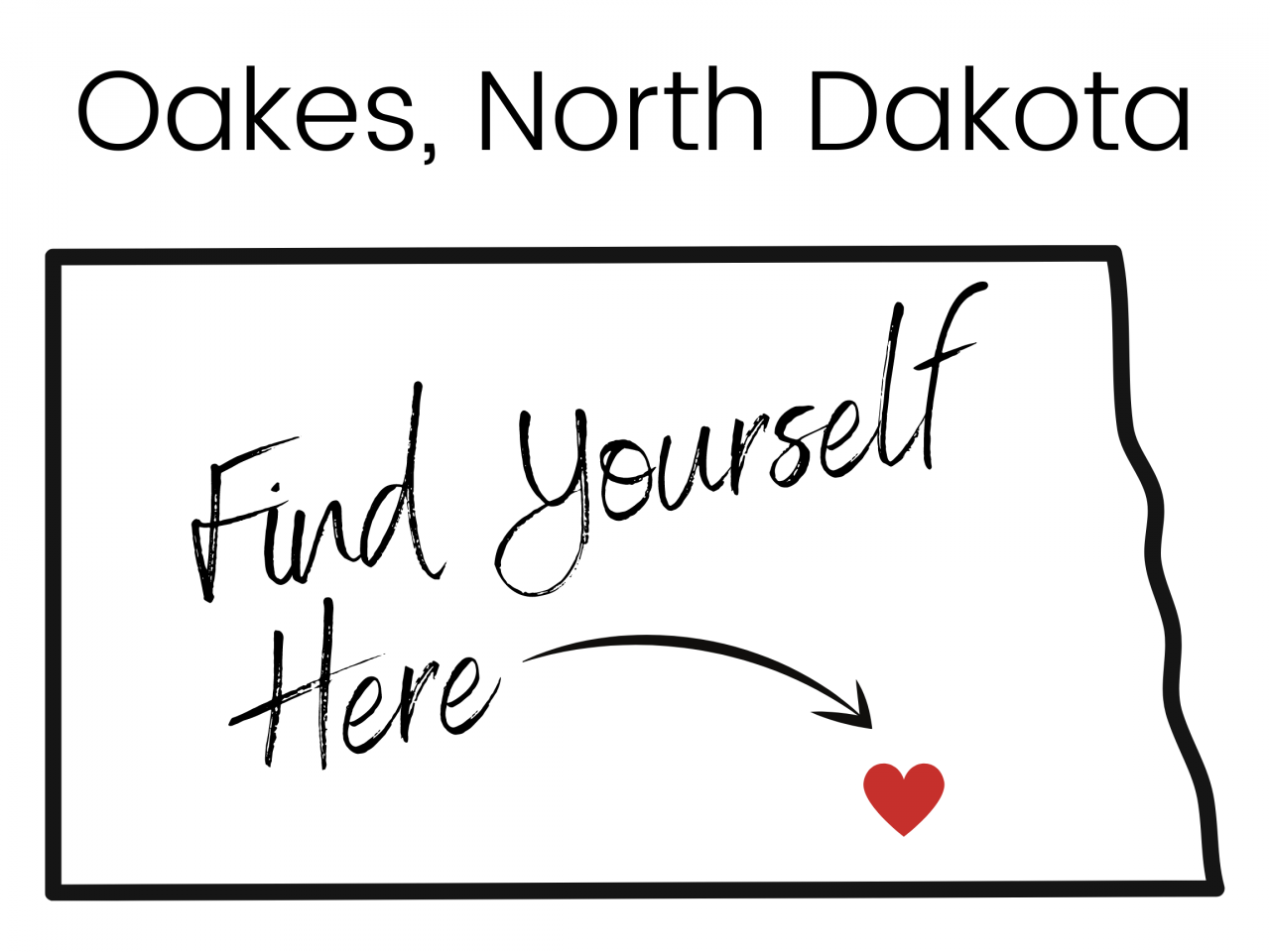 Stuff to do…
We encourage all eligible students to consider participating in the upcoming Missoula Children's Theatre production of Hansel and Gretel. The Active Arts Club has sponsored this program in Oakes for many years and we are blessed as a community to be an ongoing host site for this traveling theatre production! Auditions will be held Monday, October 24th after school and the shows will be on Friday, October 28th, and Saturday, October 29th at 7 pm at the Oakes gym. Mark your calendars and attend one of the productions to cheer on our young thespians!
Things to celebrate…
We are so fortunate in Oakes to have quite a range of non-traditional health options, which is amazing and kind of unusual for a town of our size. We love and appreciate our traditional medical services as well, and the variety and specialty of providers that complement them with holistic approaches is simply something most towns don't get to brag about. We encourage you to check out the Chamber's listing and see what's available. It's such a gift that we have providers willing to dig deep to help us be a healthier community; as whole human beings, we need mental, emotional, spiritual, and physical health to be a priority for all of us.
News to know…
The Chamber of Commerce is now accepting memberships for the 2023 year! Did you know there are member options for individuals, home-based businesses, and organizations, besides just traditional business options? There are so many benefits to being a Chamber member including being the first-choice referral for outside inquiries, having the ability to list job openings, redeeming Oakes bucks, receiving the weekly e-blast, building relationships in the community, and overall, visibility. The Chamber's social media page is a high-performing Facebook page and often gets many more eyes on it than individual businesses may. Visit www.oakesnd.com and click on the Chamber tab at the top to learn more! We'd love to have you join this strong network of businesses, organizations, and people in the area!
Ideas to spread…
As we come into the last quarter of 2022 (isn't that shocking?!?) it's a great time to think about all the things you're actively involved in and decide which you're leaving behind in 2022. It's not only important but critical to both your own sanity and the success of the groups we belong to, that we evaluate our commitments frequently. It's hard in a small town to say "no" when asked to help, participate in, or lead. But, when we say "yes" out of obligation or guilt, our hearts are not aligned with the work anyway and we show up differently than if we had enthusiastically gotten involved. Sit down and think about the things you really care about and what you believe you can contribute. Try to get involved in organizations that meet in that overlap; don't be afraid to make changes as you grow. Aligned participation is what moves things forward.