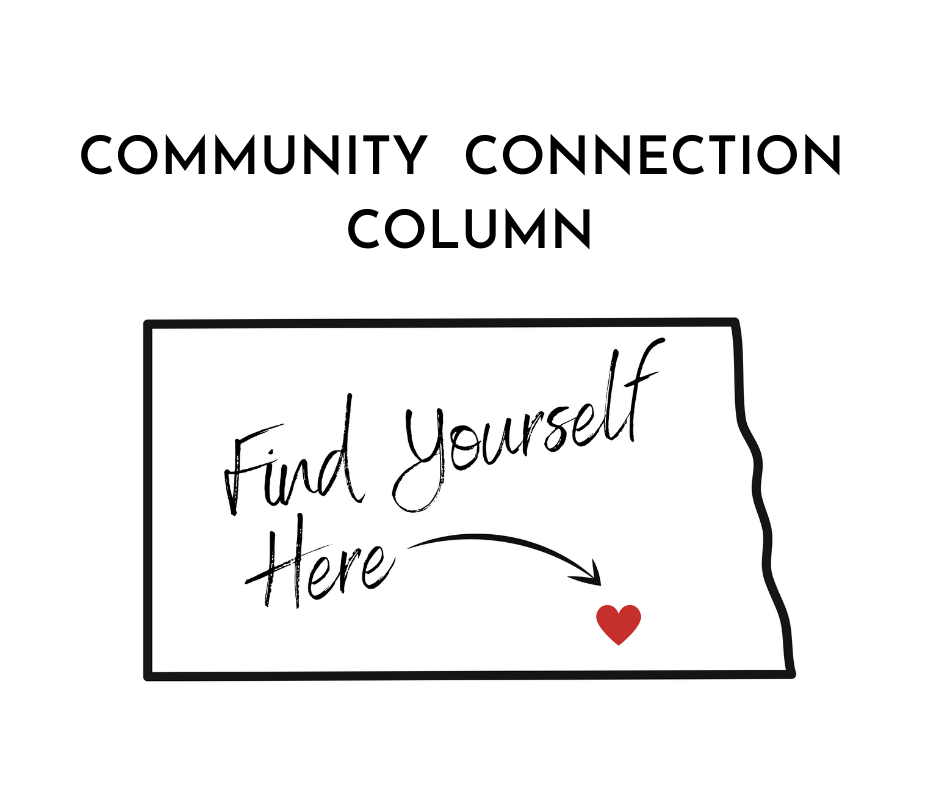 Stuff to do…
Get in the Christmas spirit this Saturday, December 3 with the Oakes American Legion Auxiliary Christmas Carnival! It's from 11 am - 2 pm at the Oakes Community Center with Santa set to make an appearance at noon! The carnival is open to all kids up to grade 6. The day is sponsored by both the Legion and Tara's Thrifty White.
Things to celebrate…
Life is a journey, not a destination. This is a super cliche statement that has landed itself on several motivational posters and long-winded inspirational Instagram posts by "influencers". But really, this quote simply serves as a reminder to not get so hung up chasing the goal that we miss all the gems of wisdom and learning we can pick up along the way. Oakes as a community is always shifting, learning, and growing. So today, we encourage you to look around and see the small wins. Find the little lessons, the unexpected people you've met along the way, and all the small ways we're getting better every day. There is always something to celebrate and often, the smallest things are the ones that get overlooked.
News to know…
The holidays are often a magical, happy time for getting together with family and friends. For people who have suffered the loss of a loved one, the holidays can be a tremendously difficult time. Stephanie Pritchard (formerly Gramlow) is offering a "Grief During the Holidays" session on December 6 at Growing Small Towns. There is no cost to attend and as a grief counselor with Hospice of the Red River Valley, Stephanie will offer some tools to help you navigate the difficulty of feeling like you should be joyful when you feel anything but. RSVP to Stephanie at 701.710.0269 and if you know someone who is struggling with grief, please share this opportunity with them.
Ideas to spread…
It can often feel like there's just not enough to go around; people in our community are struggling to buy food, battling mental health concerns, and dealing with a host of challenges that can seem insurmountable. Big organizations have dedicated their time and resources to tackling systemic problems like these, and sometimes, it can seem like it'll never be enough. But what if there actually is enough to go around? What if it's less of a resource problem and more of an allocation problem? We can't legislate giving or caring; the government will never take care of us the way we can care for one another. Giving comes from the heart; it's always personal. This holiday season, pay closer attention to the ones around you—those in your neighborhood, church, or other social groups. If we all committed to starting with our immediate spheres of influence, imagine the ripple of love and care we'd create.