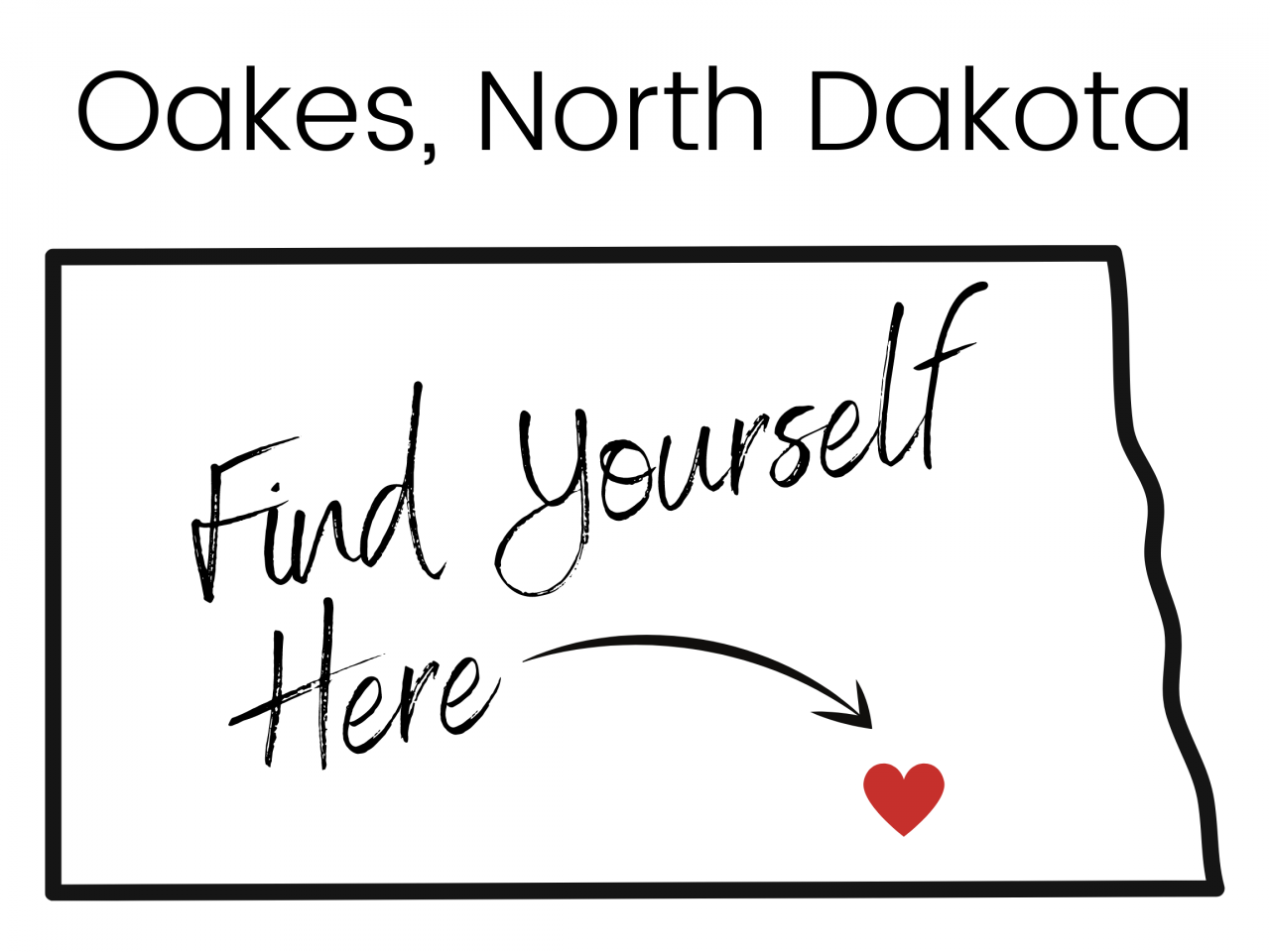 Things to celebrate…
If you haven't had a chance to stop into 502 Flair since they've reopened, make a point to do so! Lakyn's investment in this cornerstone building on Main Street is something to cheer out loud about! The space looks like it doubled in square footage because of the removal of the drop ceiling. Her original tin ceiling with newly installed exposed ductwork is simply gorgeous! It's important for our small town to cheer on our local business owners when they make improvements like these! Way to go, Lakyn! You make Oakes look great!
News to know…
As we've welcomed young people back to Oakes to start businesses, we discovered a fun common denominator among them: they all took classes at Southeast Region Career and Technology Center. The exposure to hands-on learning offered at the center is a wonderful complement to traditional education. The students who spent time taking those classes are now the ones returning to put their hands-on learning into action. It's something to point out as the world continues to change, forcing us to shift our view of education along with it. With artificial intelligence platforms really ramping up—making information and general knowledge more of a commodity—our students will have to further develop their communication, critical thinking, creativity, and collaboration skills if they want to compete. As our schools continue to shift to offer an education that meets the ever-changing needs of the workforce, let's do our best to consider this and exercise patience and understanding.
Ideas to spread…
Competition isn't bad for small businesses; it's also not bad for our community. In fact, when small businesses are faced with some competition for their goods and services, it creates several benefits. Competition prevents complacency and inspires innovation. We're forced to be creative when we're not the only shop in town. When customers have a choice, we are forced to think about what they need and want, instead of how we've always done things or what's easiest for us. And let's be real: customers always have a choice. For Oakes? When we have more stores for people to choose from, they're more likely to make the intentional choice to visit. If we can be a community whose small businesses work together rather than fight against each other, everybody will win.