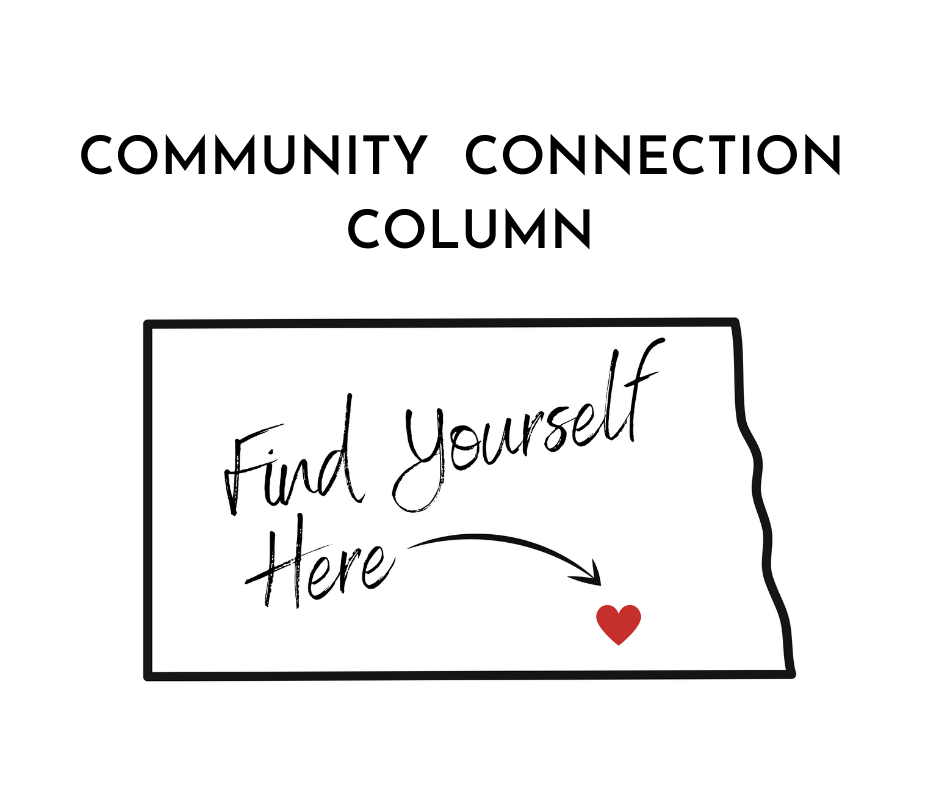 Stuff to do…
BIO Girls is a unique confidence and self-esteem-building program for girls in grades 2 - 6 and we still have spots available! The program starts on July 10 and is 12 sessions long. There are payment options to fit EVERY budget, so we encourage you to register your girls today so we can teach our young girls the value of being Beautiful Inside and Out. Registration can be found online HERE!
Things to celebrate…
Our leaf fundraiser was a WILD success! This idea was first introduced by an individual in the community who had seen something similar in another town. She then brought it to the Chamber and then Active Arts got involved. It was a messy and chaotic rollout, but we embraced what we didn't know and worked to overcome challenges as we went along. Because of that willingness to try something different and new, we were able to showcase the incredible talent of the people in Oakes! We hope to do another round later this summer, using the remaining leaves already cut by Kustom Machine. Thank you to all who sponsored, the artists who created such awesome pieces, and the people who loved them enough to bid.
News to know…
Now that the first full month of summer is over, we'll be focusing on the ongoing plan for community beautification using the awesome work that Kathy Marquette's marketing students from NDSCS have put together for Oakes. There will be a community survey and some follow-up get-togethers to brainstorm this important aspect of the quality of life here. Keep your eye on the Chamber's communication to get involved. When we look good, we feel good!
Ideas to spread…
We have a whole spot dedicated to celebrating in this column but we want to spread that idea even further! One of the easiest ways to show people appreciation is to take a minute out of your day to tell someone you're thinking about them, thank them, or simply tell them you love and miss them. The random reach-outs are THE best and will absolutely spread delight to others. That's definitely an idea worth spreading.