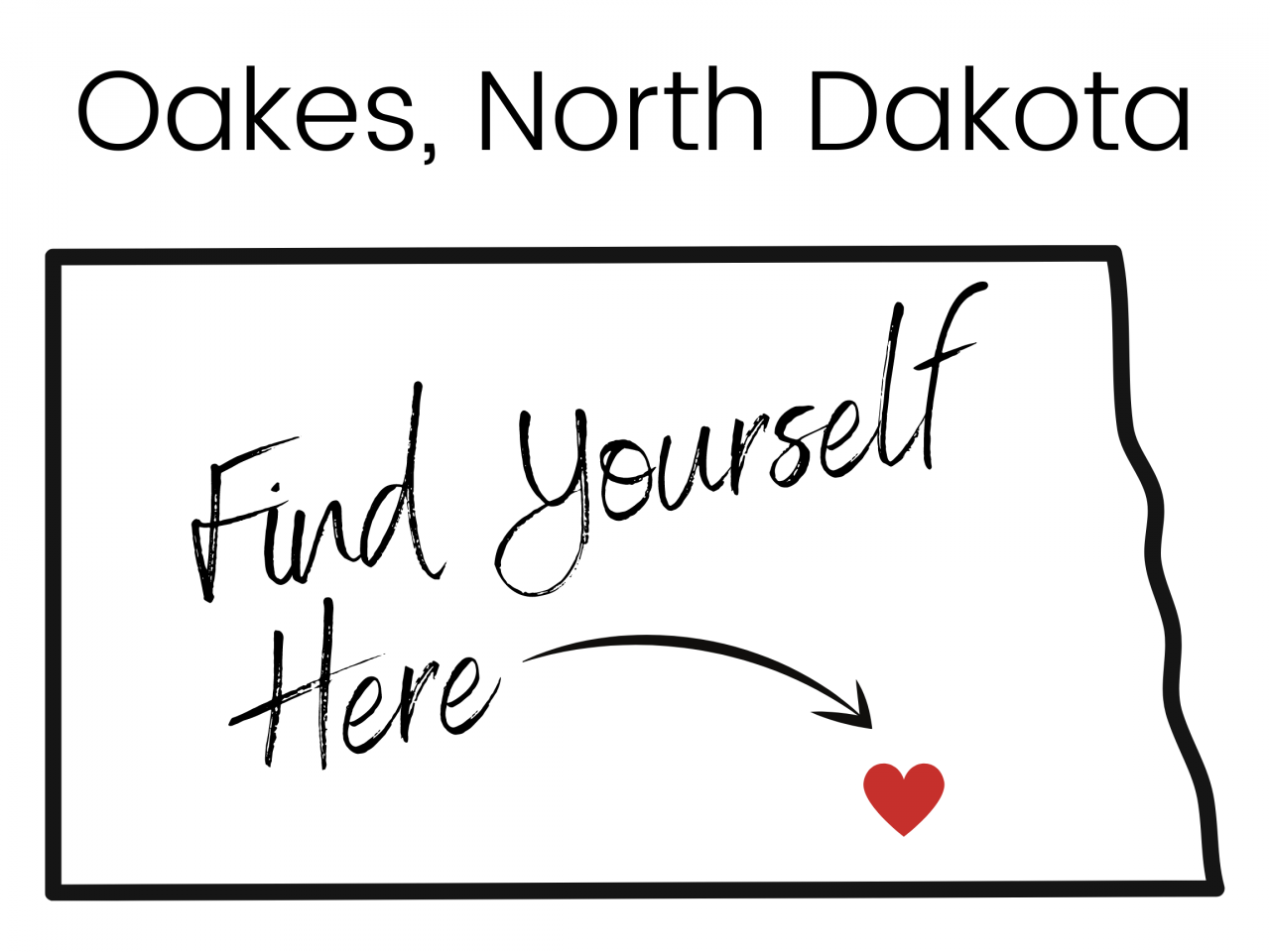 Stuff to do…
With the fall coming, there are so many fun things to look forward to, including the biggest arts and crafts festival in the area…SVACA!! For new folks to the community, that stands for Sheyenne Valley Arts and Crafts Association, and each fall, they host a HUGE festival in the valley of Ft. Ransom. This year, it's on September 24 and 25. They have a Facebook page with more information, but it's an awesome event and to celebrate locally, we're hosting a Wine Walk from 3 -7 pm that day! Check out the Chamber FB page to learn more but for now…mark your calendars because you'll need a ticket to participate!
Things to celebrate…
With recent transitions in administration and the challenges of educating our kids through a global pandemic, Oakes Public School has seen its fair share of challenges recently. Today, we want to remind everyone about the importance of a strong school system in Oakes. Education is changing and everyone is scrambling to keep up with the times but despite those growing pains, we have a big brick building that's chockfull of people who want to see our kids succeed and are committed to playing their part in making that happen. The school is paid for by everyone and we encourage the support of and engagement with the school. We wish everyone at OPS a wonderful year ahead!
News to know…
By the year 2030, 1 in 5 adults in the United States will be over the age of 65. For our communities, what this means is that we really need to step up our local resources to help people age in place. We have a solid network of those resources and providers here, but there are always ways to meet more needs and make them even more effective. We're living longer than ever before and rather than only thinking about adding years to our lives, we need to start thinking about how to add life to our years.
Ideas to spread…
In sociological circles, there is a concept called confirmation bias; whatever we believe to be true, we are hardwired to look for evidence to confirm that belief. Think the world is crap and everyone is a terrible human being? You will walk through the world with eyes to find everything you need to support that idea. And you WILL find it. So, what would happen if, instead, more of us walked around believing in the good in people and believing that we can do/be more? Just imagine what we'd find wearing those "perspectacles" instead!! What it is you seek, you will find. Just make the choice. Seek the good, friends.