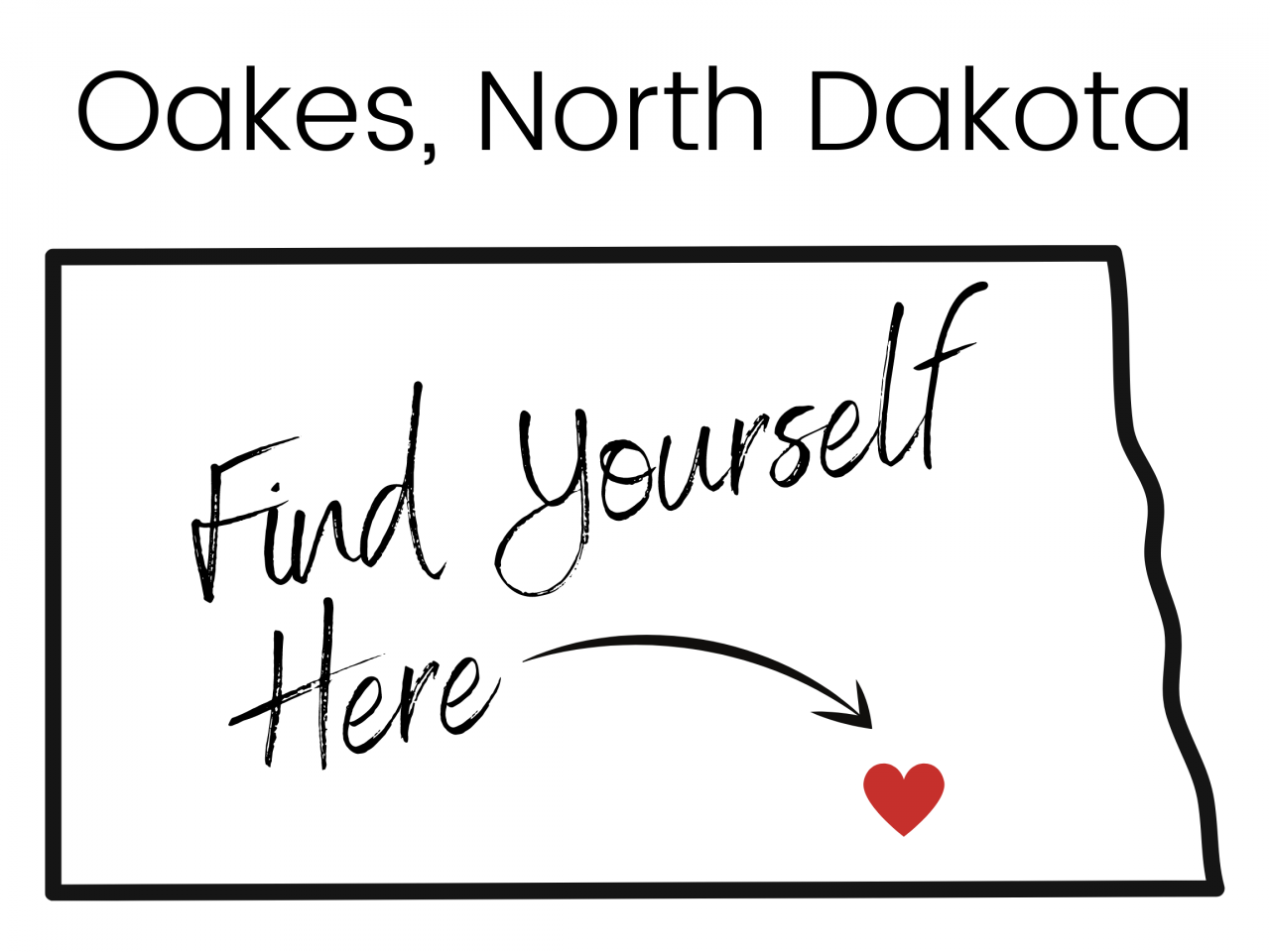 Stuff to do…
On October 5, we encourage everyone in the community to join us for a Community Mental Health Summit. You can learn from Michele Thorpe, RN, BSN, PMHNP graduate as she shares how to identify early warning signs and talk to the people you love about suicide and mental health struggles.
Local providers will also be on-site to share available resources to support the mental well-
being of everyone in our community. There is no cost to attend and a meal is provided. The evening starts at 6 pm at Growing Small Towns, located at 510 Main Avenue in Oakes.
Things to celebrate…
The full-swing hunting season is right around the corner and some seasons have already opened. Our area is rich in hunting opportunities and that equates to a big economic impact for Oakes. When out-of-state hunters choose Oakes, we get the benefit of them spending their outside money on gas, food, lodging, and anything else we can find for them to do while they're here. As locals, we have a responsibility to welcome these travelers and acknowledge the enormous impact this industry has on the success of our town. Put a smile on your face and let them know you're glad they're here.
News to know…
Even though 18% of the population of our country resides in Rural America, only 1.4% of the grants made by large companies go to small towns. Government spending results in up to $648 per capita less in rural areas than our urban counterparts. And finally, large foundations, which are typically thought of as a good answer to address a lack of financial resources for nonprofits in rural areas only allocate 6.8% of their total annual giving to rural communities. What does this mean? It means that no one's coming to save us. In small towns, we have to get creative about how we find funding to support initiatives that we believe in, and usually, that looks like a grassroots effort to make changes and create organizations that make an impact. There is enough money to go around; it's just a matter of finding the organizations that care enough to help.
Ideas to spread…
There is incredible power in personal invitation. When people know you want to see them and you take the time to personally invite them, there's a stronger chance they'll show up to your thing. This holds true for lots of things, including raising money for an organization. Form letters rarely take the place of individually solicited, personal invitations to get involved. The next time you're trying to drum excitement for anything, whether it's an event or a sponsorship opportunity, consider taking the time to seek people out face to face. It's kind of a lost art in our current world of mass communication and digital tools.