Annual Events
Stay up to date on all our our annual events. If you have an event you would like featured, please contact Oakes Area Chamber of Commerce at 701.742.3508 or oakesnd@drtel.net
Our hope is that you will visit our community and experience for yourself the friendliness and vitality that is Oakes, North Dakota! Here are just a few events held each year.....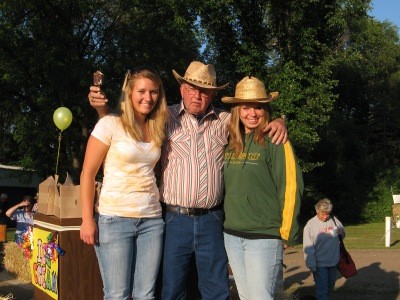 HALLOWEEN ON MAIN
The Oakes Chamber of Commerce hosts the Halloween on Main parade event each Halloween. Area merchants provide a safe and enjoyable trick or treat activity on Main Street. It is a delight for area youth and adults to enjoy each year.
EVENING IN THE PARK
The event is typically held mid-August around the corn harvest and includes a variety of activities through various Oakes Chamber volunteers. The main event is the "Pets in the Park" where young children bring their pets dressed in costume for judging.
The evening´s meal is FREE and sponsored by Oakes Chamber of Commerce
Additional activities include:
Youth Games
Community Train Rides for children
Farmer's Market
Rib Cook Off
And More
CRAFT & MERCHANT FAIR
Our local merchants move their stores into a holiday design showcase! Their stores are filled with holiday decor, gifts, floral, lights and hardware! One can only set their creative minds in motion for holiday home and business designs after a visit to these stores! They are a must see attraction as part of your "Widows Weekend" event!