OAKES FIRE AND EMS SERVICES
The Oakes Ambulance Service and the Oakes Volunteer Fire and Rescue groups are valuable asset for the health, welfare and safety in the Oakes community.
OAKES FIRE AND RESCUE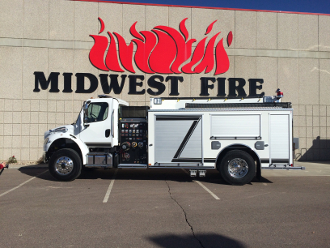 Our new addition is a 2015 Freightliner. Class A Pumper with 2000 gallons of water.
The Oakes Fire and Rescue Unit currently have 26 active volunteers in the area. Anyone who is interested in participating in the local unit may contact the local fire chief.
Meetings
Meetings are held the 1st Tuesday of the Month at 6:30 pm at the Oakes Fire Hall
OFFICERS
Fire Chief
Assistant Chief
Training Officer
Secretary
Treasurer
Trustees

Ken Hoelscher
Rocky Foss
Bill Jorgenson
Email: ofd@drtel.net