Food Pantry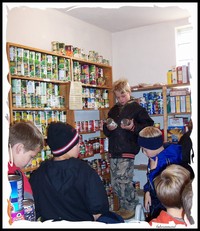 The Oakes Food Pantry provides food to people in need within the community. Contributions can be made at any time.
Food Pantry Contribution Drop Off Location:
Oakes Community Resource Center
115 S 5th Street
Oakes, ND 58474
Drop Off Coordination:
Consider incorporating a basket for food donation items at your next personal, organization, family event or social gathering to support this effort.
Phone: 701.742.2469
If you need a donation, please contact on the area churches for assistance.