Girl Scouts

Girl Scouts - Dakota Horizons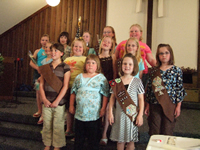 Today, Girl Scouts is more dynamic and exciting than ever. It's all about developing leaders. It's about girls choosing what they want to do and how they want to do it. It´s about girls making choices and having fun! The Girl Scout program is built on the three keys to leadership.
Discover...
who you are and use your values, knowledge and skills to explore the world.
Connect...
care about, inspire and team with others - locally and globally.
Take Action...
to make the world a better place.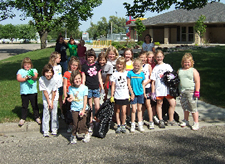 Girl Scout activities are girl led and involve learning by doing, and cooperative learning where girls achieve short term learning outcomes ultimately resulting in Girl Scouting achieving its mission. Girl Scouts creates a unique, supportive, girl-only environment which empowers girls of all ages. By helping improve our communities, they´re making the world a better place.
Truly, Girl Scouts are the leaders of today and tomorrow. You´re invited to be a part of an organization that builds girls of courage, confidence and character, who make the world a better place. Start your exciting adventure today!
Contact:
Deb Van De Venter 701.742.2332
Girl Scouts-Dakota Horizons 877.904.8168