About the Course
The 9-hole golf course is a bent grass course featuring 2,998 yards of golf from the longest tees for a par of 36, This very scenic course is built on a hilly terrain. There are two water hazards, in addition to Bear Creek, that runs throughout the course and come into play on five of the holes. The fences marking the perimeter of the course are considered out-of-bounds.
History
The Oakes Golf Course was originally built in 1952. Continuous upgrades to the grounds and clubhouse are made each season to increase the golfing experience to the local club members and visitors to the area.
Cart Houses
Electric - $175
Gas - $150
---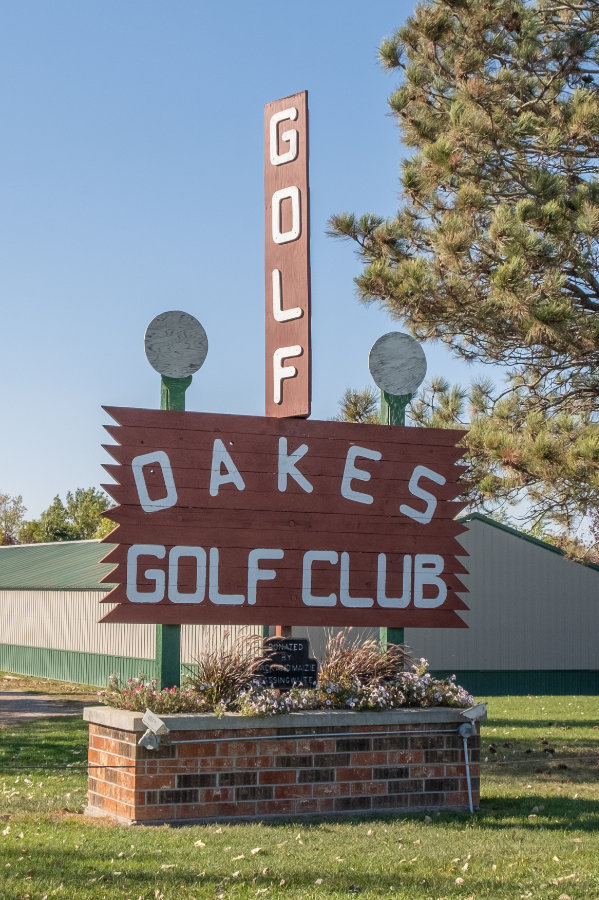 Other Info
Season: April 1st to October 1st
Policy: Please check with Club House for all policies.
Donations: Thank you for considering a donation to the Oakes Golf Club. A donation may be made Oakes Area Community Foundation designated to the Oakes Golf Club. Oakes Area Community Foundation
Donations are always greatly appreciated to benefit the greens, trees, club house, grounds, lighting, signage and other.
Bar: A full service bar is located on the premises with a variety of different food options. Happy Hour is 4-6pm.
Private Event Rental: The Oakes Golf Club is a great venue for birthdays, graduations, weddings, family reunions, bridal and baby showers, company luncheons, fundraisers and other special events. Contract and deposit is required.
Dress Code: Shirt and shoes required.
General Information: credit cards accepted - Visa, MasterCard, Discover Card
Oakes Golf Club Board Meetings: 3rd Tuesday of each month at (At the course when open, elsewhere when not open.)
Contact:
Club Telephone: 701.742.2405
Club Grounds Superintendent: Randy Anderson
Location:
Oakes Golf Club
8587 ND- Hwy. 1
Oakes, ND 58474
*2 miles north of Oakes on Hwy. 1.