Dickey County Heritage Center and Historical Park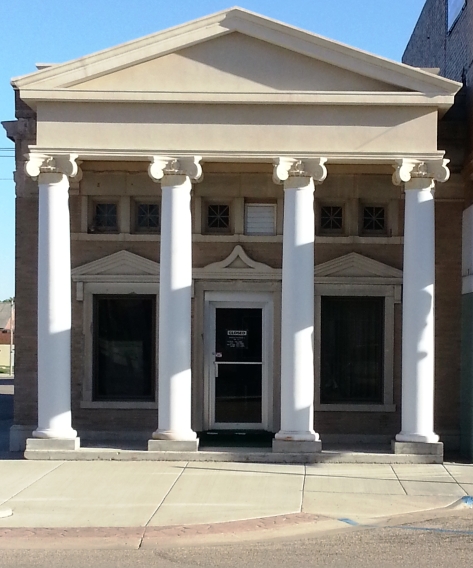 Dickey County Heritage Center in Oakes
The Dickey County Historical Society is a non-profit organization of volunteers that is committed to the preservation of the Dickey County Heritage Center and the Dickey County Historical Park. The organization focuses on preserving the life and times of the past generations for the future to appreciate.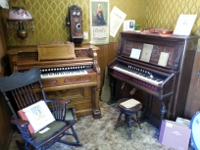 The Heritage Center was the former First National Bank of Oakes built in 1902. The Tedin family donated it to the Historical Society in 1993.
The Heritage Center is financed by the members of the Dickey County Historical Society membership donations, a small county levy share, donations and fundraisers.
The Dickey County Historical Park was established in 1975 on three acres of land on the west side of the city. The Park features an early rural schoolhouse, a church built in 1891, a depot and caboose. A comfort station and picnic tables accommodate visitors to the park.
Inside Dickey County Heritage Center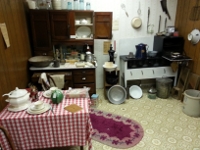 OFFICERS:
Mary Ann Kunrath, President
9225 104th Ave SE
Oakes, ND 58474
mkunrath@drtel.net
701.783.4361
Scott Roney, Vice President
9227 104th Ave SE
Oakes, ND 58474
701.710.1312
scott.roney97@gmail.com
Lane Bredeson, Treasurer
214 Main Ave.
Oakes, ND 58474
lane.bredeson@gmail.com
701.710.1481
Ute Brummund, Secretary
9323 103rd Ave Se
Guelph, ND 58474
701.783.4521

WEBSITE FOR GENEALOGY RESEARCH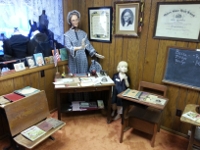 http://theusgenweb.org/nd/dickey
HOURS of OPERATION:
MEMBERSHIP:
You can help preserve history in the area with a membership to the Dickey County Historical Society or with a donation. A lifetime membership is $100.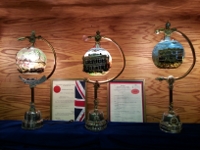 MEETINGS:
Meetings are held at 7:00 PM on the first Monday of the month at the Otter Tail Power Community Room.
LOCATION:
Dickey County Historical Society
5th & Main
Oakes, ND 58474
MAILING ADDRESS:
9225 104th Ave SE
Oakes, ND 58474
LINKS:
State Historical Society of North Dakota