Women's Softball - Sheyenne Valley League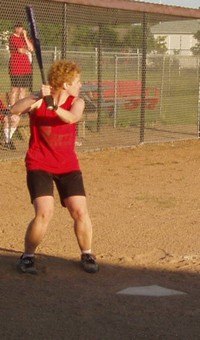 Sheyenne Valley Women's Softball League Representative:
Craig Good
AM contact: 701.432.5592
PM contact: 701.883.5880 or 701.432.5541
League Rep: Amanda Meidinger 701.709.0336
League Information
Sheyenne Valley Women's League includes teams from Dickey, Ransom, and LaMoure counties. Games begin last Wednesday in May with a 6:45 pm start time. League tournament is determined at the annual spring meeting.
Team Contacts
Mertz (Oakes): Roxanne Miller
Rudy's (Oakes): Robin Paul
Black Pelican (Wyndmere): Rae Hosford
Lidgerwood Bar & Lounge/Joe's Ag Supply: Kari Breker
Milnor-Delamere B-Squad: Danielle Hogness
Nogo's Tapper/Toy Farmer (Lamoure): JoDean Witt
REA Hybrids (Lisbon): Chelsey Jones