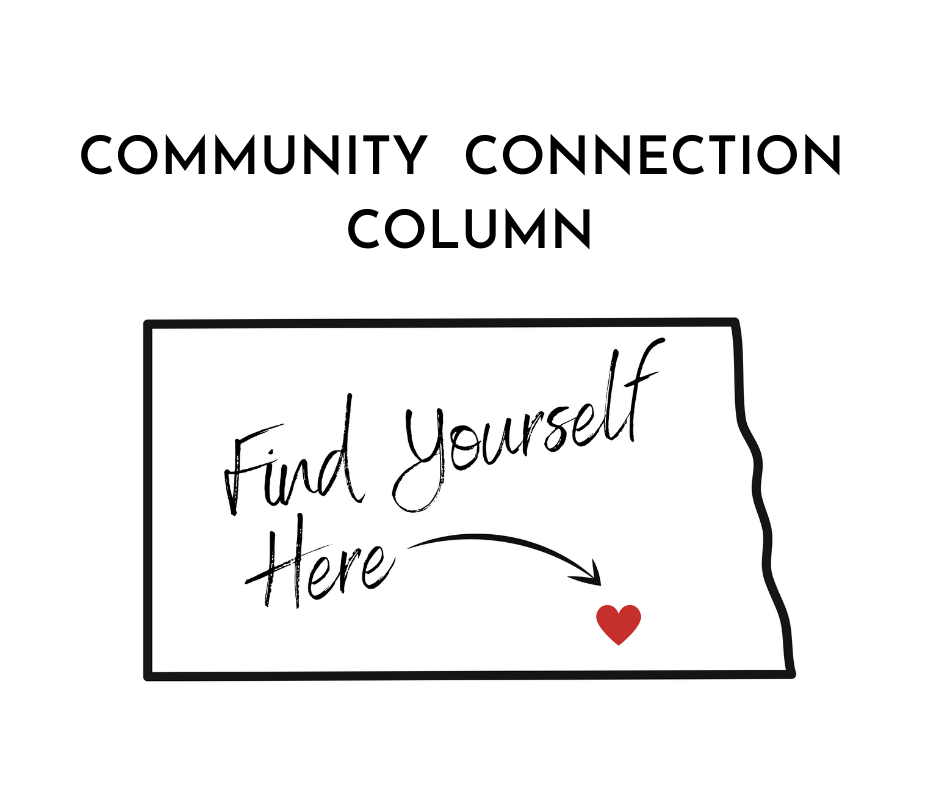 Things to celebrate…
It's easy to say "There's nothing to do here" when you look around a small town like Oakes. As we've been engaged in conversations with people looking to relocate to Oakes, outsiders and prospects are often quite impressed with all the things we have to offer. All the clubs, organizations, and committees who work hard to make our community a great place to live are truly something to appreciate. So today, take a minute to celebrate a club, group, or person that if they ceased to exist, your life would be impacted. Let them know that you're glad they're here.
News to know…
Last week, the Agriculture committee of the House met at the state capitol to begin hearing testimony related to the upcoming biennium's funding. For small towns, many of the state-funded initiatives related to community development are passed through this committee; yes, they largely focus on specific ag-related issues, but because our small communities are so impacted by agriculture, small-town development issues are also of great concern to this group. We encourage you to watch some of the recorded testimony from that session. Go to https://www.ndlegis.gov/ and click on the Legislative Video box in the middle of the screen. Click on the right-hand link for Recordings. The video with compelling testimony from two of our state partners is on Thursday, January 12, and is labeled House Agriculture. At around the 8:50 mark, you can hear from Dawn Mandt of the Red River Regional Council and Matt Marshall from Minnkota Power, both individuals who have supported the Oakes community and are champions for towns like ours.
Ideas to spread…
The best things happen in a small town when an idea sparks, other people get behind it, and together, we achieve so much more than we would have on our own. When you're the person trying to make big things happen, whether it's a service you offer, an event you host, or a committee you run? It can sometimes feel like no one is listening, no one cares, and all your effort to do something good for others is a waste of time. Here's a little phrase to remember: "Work with the willing and love the rest." This simply reminds you to put your energy where it belongs; pour into the people who are matching your effort. Loving the rest just means you'll keep that invitation to help/support/assist open to all but you're not going to drive yourself crazy trying to convince people. You can't love other people more than they love themselves. It's OK to dial back your zeal with those who either aren't as jazzed or aren't ready for what you're offering.