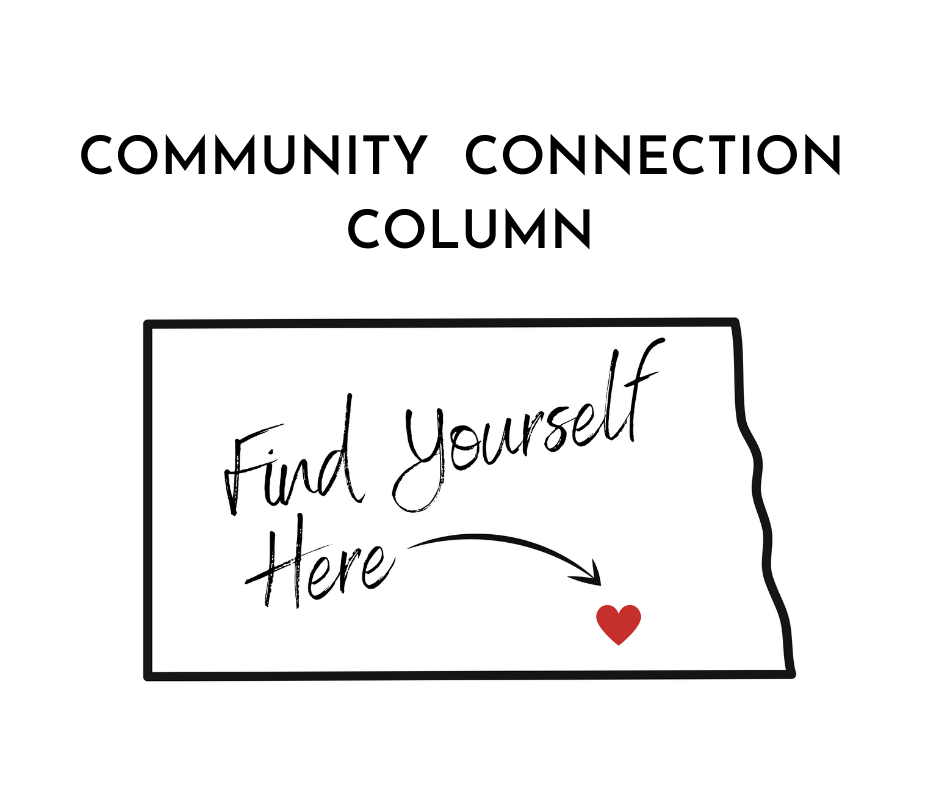 Happy New Year from the Community Connection! 2022 was an amazing year of growth for the Oakes community and we look forward to continuing to celebrate and grow with you in the coming year!
Things to celebrate…
Today, we're encouraging you to celebrate those closest to you. Take the pile of Christmas cards you received this year and every week (pick a day…we like Fridays!) randomly select 3 cards from the pile and send them either a little note of appreciation—don't underestimate the power of a handwritten note—or shoot them a quick text to let them know you are glad they're in your life. Heck, you could even call them! Imagine that? Isn't that fun? There's a reason you're on their list; show them why you deserve to be there. Celebrate the people in your life. It's the quickest way to ensure we all stay connected to each other.
News to know…
Governor Burgum has released his Executive Budget recommendations for the 2023-2025 biennium. To read the full report, including his specific recommendations, go to https://www.omb.nd.gov/news. One of the biggest challenges for the state of North Dakota is the workforce gap. There are currently over 35,000 available jobs in the state of ND; even if every single K-12 graduate, GED holder, college graduate, person released from the Department of Corrections, and those currently unemployed took an open position, we'd still have over 10,000 jobs without a person to work them. Despite the prevailing thought that many people are simply choosing to remain unemployed, our unemployment rate in the state is currently only at 2%. To correct this shortage, we will have to aggressively market outside our state to encourage people to move to North Dakota. This will require a major shift in our openness and willingness to accept newcomers. It's either that or a colossal shutting down of businesses due to labor shortages.
Ideas to spread…
Let's explore our own backyard! We have such a diverse and interesting local economy with an eclectic mix of retail and service providers here in Oakes. It's not uncommon for us to not even realize some of the amenities right in our own backyard. Take a look at the Oakes website and peruse our business directory. If there's a business you've never visited, we encourage you to stop in and look around. If there's a park you've never been to or an event you've heard of, but never attended, why don't you give it a shot? It's amazing what you can discover when you put on the eyes of a visitor in your own community. The more diverse we are, the more people will want to call Oakes home. You don't have to personally use things to appreciate the value they bring.