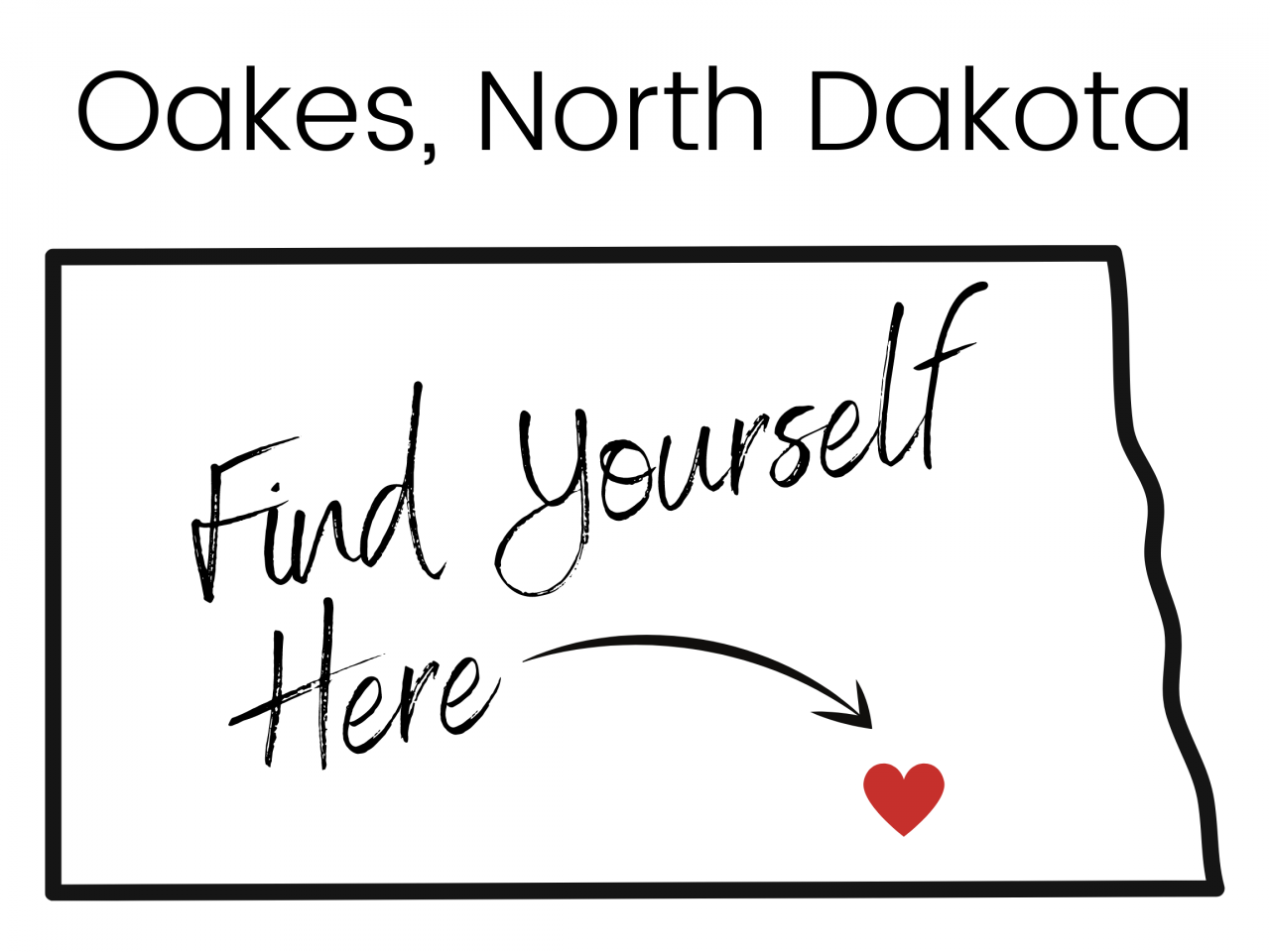 Stuff to do…
The deer hunting opener is right around the corner, so mark your calendars for November 4 and 5 and enjoy all the fun things going on in town that weekend! There's a vendor show at the Community Center on Saturday from 9:30 am - 2:30 pm, Off the Shuelph in Guelph is on Friday from 5 - 9 pm and Saturday from 9 am - 2 pm, and many of our local businesses will have extended hours and fun specials to check out! Get your "Oh Deer" card stamped at all 14 participating businesses and get a chance to win some extra Oakes bucks to spend! Get your shopping shoes on!
Things to celebrate…
Let's take a moment and celebrate this AMAZING fall weather we've had! The past couple of years handed us massive snow in early October and this year? Many of our area farmers are completely done with harvest and a smooth fall likely makes for a smoother winter. If that's not something to celebrate, we don't know what is!
News to know…
Did you know that if you host a group of people from out of town for an event we'll roll out the "red carpet of hospitality" for them? From partnering with local businesses who may offer coupons/discounts to making sure all our signs call them out specifically, this is something Oakes can and should do to welcome people! We want people to feel like we know they're coming and we're happy they're here! Don't forget to let the Chamber know if you have a group coming to town. We're excited to help you make their Oakes experience fantastic!
Ideas to spread…
Heraclitus, a Greek philosopher, is quoted as saying "change is the only constant in life." We can resist it and we can fight it, or we can work with it and simply acknowledge that regardless of what we're experiencing, it will change. Struggling hard with something? Don't give up, because "This, too, shall pass…" Feeling great about life and like you've got things all figured out? Don't get too comfy, because again "This, too, shall pass…" Time is our biggest ally, and sometimes, we just need to remember to be patient. Wait it out. Good or bad, it will change.