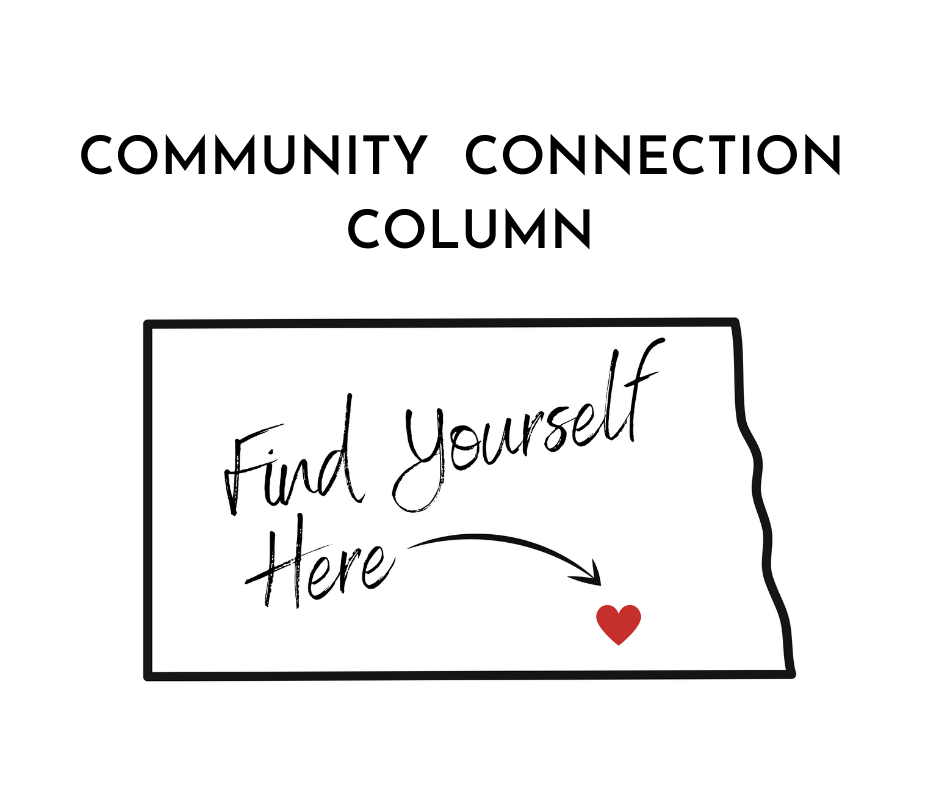 Stuff to do…
Through the North Dakota Museum of Art's Rural Initiative, Growing Small Towns is lucky to be the host location for a month-long exhibit of the folk art collection created by the late Emily Lunde. Emily Ptacek with the Oakes Active Arts Club initiated this opportunity for Oakes and the exhibit is open Tuesdays 10 AM - 2 PM and Thursdays 4 PM - 6 PM for public viewing throughout the month of May. We are proud to offer this unique experience right here in Oakes!
Things to celebrate…
We are gearing up for Irrigation Days and we already want to start priming you for all the fun and entertainment happening that weekend! On our website, we have a dedicated tab for Irrigation Days that will have all the flyers for each event and the most up-to-date information about the weekend's happenings. It's the 50th anniversary and an all-school reunion so put your welcoming pants on…we'll have lots of hospitality to show!
News to know…
May is Mental Health Awareness Month and Dickey County Public Health is encouraging all of us with sidewalks to use sidewalk chalk and write encouraging, uplifting messages on them! What a simple way to let everyone that walks down the streets of Oakes know that they are seen, valued and appreciated. You are, too. (No walking required.)
Ideas to spread…
If you've ever watched the Trolls movie, you might remember they had watches that were set to "Hug Time" and when they went off simultaneously, everyone stopped what they were doing and hugged. That's maybe not practical, but there is something psychologically powerful about a hug. Science suggests the perfect hug lasts between 5 and 10 seconds. You don't have to start accosting people on the street with your hugs, but try it with the people you love. We need physical connection and hugs are a great way to spread a little love.