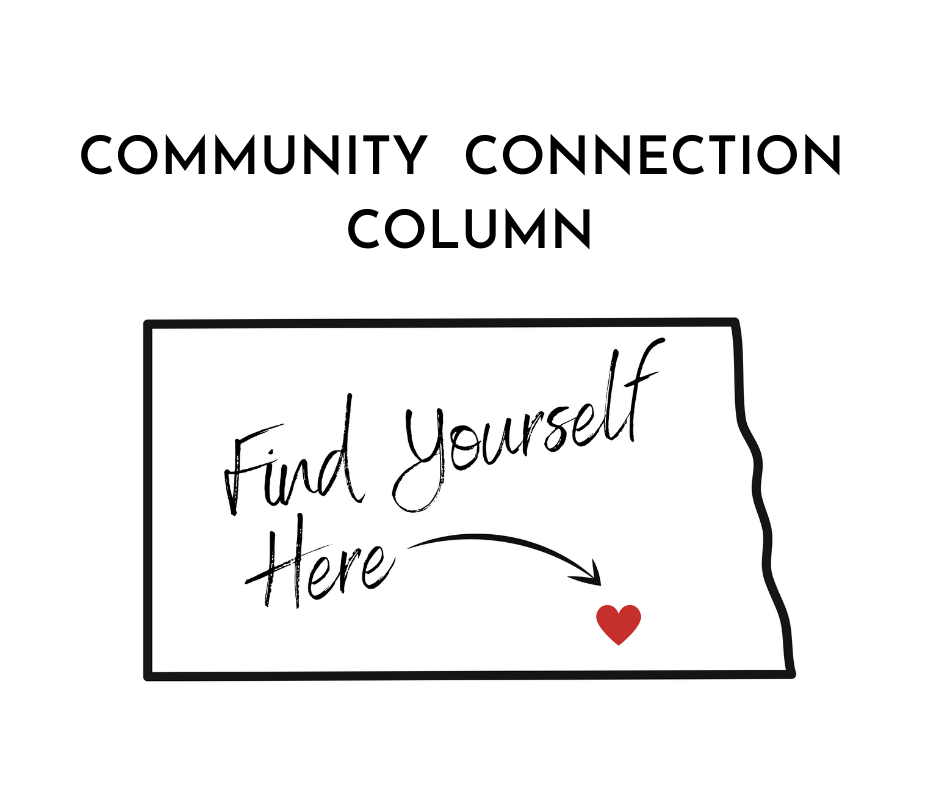 Things to celebrate…
Let's give a shout-out to sisters, Kelly and Sara, of Sisters Kitchen, for their recent outdoor dining addition! We all should take note of these kinds of improvements because every little nuance, amenity, and unique offering really matters in a town like ours. We encourage everyone to swing in, order food, and eat it outside, while the weather is nice and we can! Well done, ladies! Thank you for making Oakes a more interesting and enjoyable place to live and visit!
News to know…
Oakes did a community exchange program offered through NDSU Extension called Community Impressions with Valley City and on Tuesday, June 27th at 9:30 am, the community is welcome to join us at Growing Small Towns to hear their feedback. The program involves a team from each community visiting the other and identifying strengths and opportunities for improvement related to things such as being a welcoming town, signage, aesthetics, the business community, and more. We are super excited to hear about the Valley team's visit to Oakes and hear how we can be even better!
Ideas to spread…
Recently, we attended a conference where we heard the phrase "promising practices" to describe things that are working in an industry or general field of practice. Typically, we hear the words "best practices" to describe what's working well and while this is common, the idea of a "promising practice" seems more accurate for things that are relatively new and untested. When we're trying out new things, there's no one best way forward; if a process or method is promising in nature, it shows that based on early trials, it's working and it worthy of continuation. Change is hard; anchoring down in the hope of a new practice is a beautiful way to mitigate some of that fear and doubt.