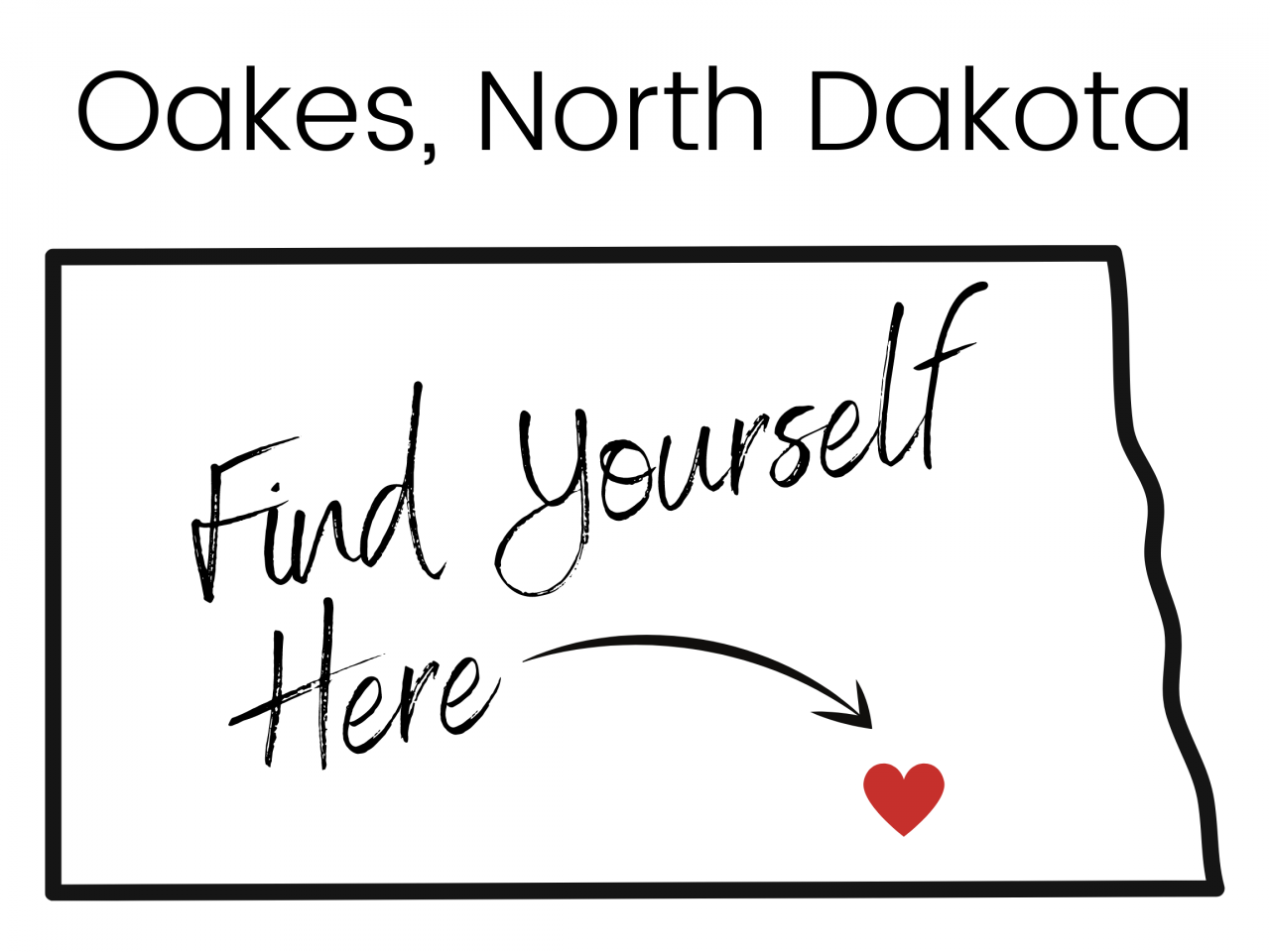 Stuff to do...
With summer in full swing, most of us are plenty busy with typical summertime activities, like going to the pool, heading to the lake, or attending baseball games. On the ND Tourism site (www.ndtourism.com) you'll find all sorts of options to travel our great state, and we bet you'll find a lot you've never considered! Traveling abroad is fun, but sometimes, discovering gems in your own backyard is just as delightful!
Things to celebrate…
The community of Oakes continues to be mentioned as an innovative community as we attend conferences and events around the state. Our community is known for being beautiful to visit and filled with progressive businesses. What a neat thing to hear good things about Oakes around the state of North Dakota!
News to know…
The state of North Dakota has over 30,000 open jobs. Recently, the state started working with RoleCall, a talent attraction agency, to try a more personalized approach to recruitment. The program will focus on connecting prospective residents and employees with local champions throughout the state. The hope is that by getting to know people a bit more, we can tailor their needs to the place that's the best fit for them. North Dakota is the first state to approach the nationwide workforce challenge in this innovative way and as a state with fewer people and all-around nice people, we are primed for doing this work well!
Ideas to spread…
It's said that curiosity killed the cat, but thankfully, we're humans. Curiosity is one of the least utilized ways to stay out of judgment and reduce conflicts. The next time you find yourself being challenged by a person's viewpoint, work on getting to the next question. Even when we know people well, we can never be sure how people will respond or what they're thinking. Asking questions is how we learn from each other.