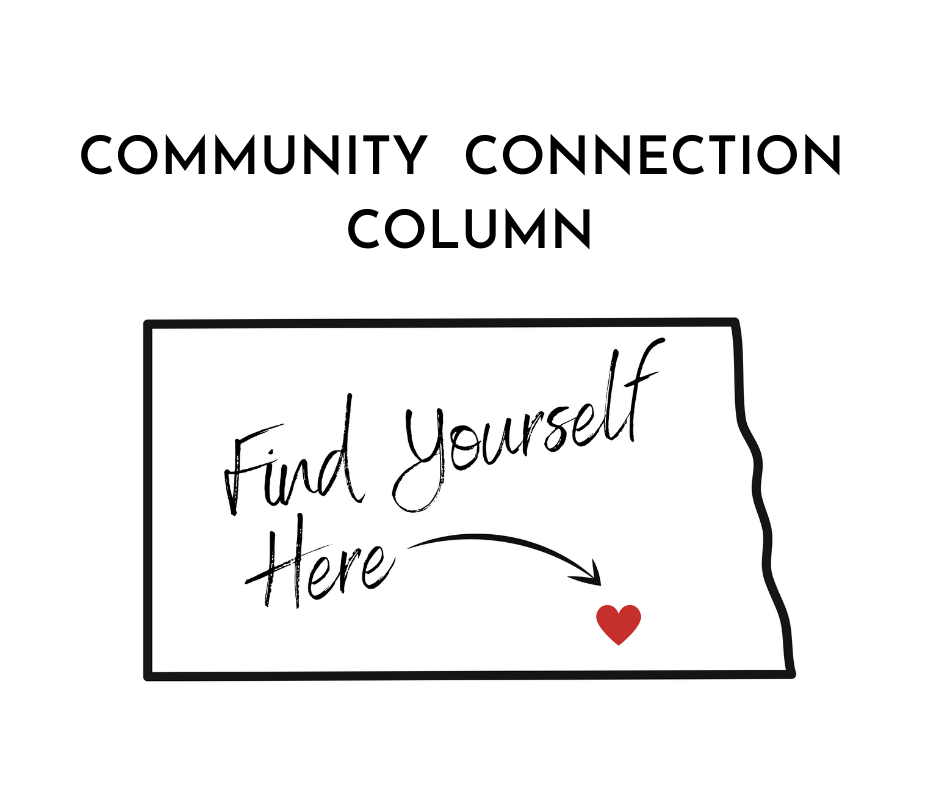 Things to celebrate…
There are a couple of new businesses to check out on Main Street! In Cline's building, you can now enjoy smoothies and smoothie bowls with Elle Cline at Feel Good Foods! Elle Cline isn't even out of high school yet, so it's a treat to not only enjoy her tasty food but to celebrate her entrepreneurial spirit at such a young age! Then, also in Cline's building, Tayler Wolff has opened a physical location for Wild Hearts Boutique where she shares her love of all things fashion and the importance of feeling good about yourself. Whenever people take the plunge into business ownership, their bravery and spirit are to be celebrated! We're lucky to have so many bright brave souls like Elle and Tayler in Oakes! Thanks for making Oakes even better, ladies!
News to know…
The North Dakota Department of Commerce is hosting a free multi-state placemaking best practices exchange workshop on Wednesday, Aug. 2 at 2 pm and Thursday, Aug. 3 from 7:30 am to 5 pm CT at the Minot State University Student Center.
Placemaking is a collaborative process among public, private, and community partners to strategically improve the social, cultural, and economic structure of a community. Placemaking plays a key role in creating healthy, prosperous communities where people want to live, work, play, and learn. This workshop aims to showcase effective placemaking approaches, introduce attendees to resources and tools, and connect with experts from other states. 
We encourage anyone interested to register and bring back amazing new ideas for Oakes!
Ideas to spread…
If life feels chaotic right now, know this: chaos always comes before the calm. It's definitely hard to see that when you feel like you're drowning in emotion and nothing seems to be going right. When your plate is full and your days feel too short, just keeping your head above water can feel difficult. It's simply important to remember that we don't achieve a new level of calm without first experiencing that chaos. Maybe it's simply a reminder that "this too shall pass" but also, it's helpful to remind yourself that you've actually got a pretty solid track record of getting through hard times. When you think about it, you're batting 1000, friend. It doesn't get much better than that.