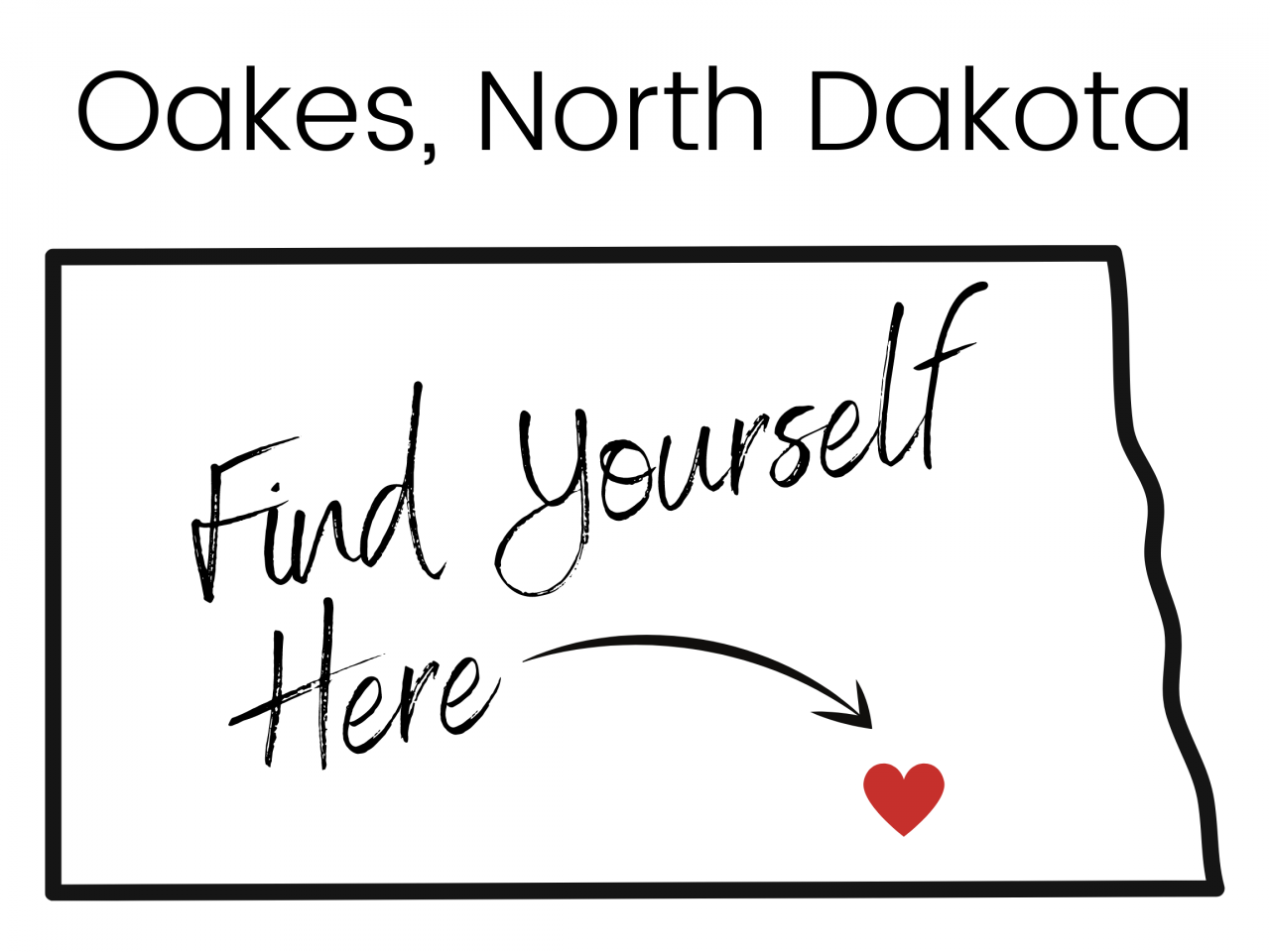 Stuff to do…
Oakes Fire & Rescue District is hosting their fundraising golf tournament on Saturday, July 23 with registration beginning at 9 am and golf starting at 10 am. Help them raise funds to build a new fire hall! Teams of 4 can play for $200 and there will be prizes awarded throughout the tournament along with a live auction and entertainment! This is such an important project for our community! We all benefit from having an efficient, well-run fire department!
Things to celebrate…
Today, we encourage you to think of all the people you encounter in Oakes that give truly exceptional customer service! It's become kind of commonplace with the staffing shortages around the country to not only receive less-than-stellar customer service but to expect it. We are fortunate to have so many people dedicated to serving well; it helps improve the reputation of our entire community.
News to know…
Communication is everything. (Well, just about everything.) Did you know that when you're talking with a person and you sense some incongruence between their words and their body language, that you will place 55% of the weight of their communication on their nonverbals? So,that means when we're speaking with someone in person, we put more than half of their intended meaning on their body language! In fact, the breakdown is this: 7% what you say (the actual words you use), 38% how you say it (tone of voice, pitch, volume) and that whopping 55% is what you do (body language). When we prep for meetings or visits, we spend all our time thinking about what we're going to say and the science proves that if you watch your tone and your body language, you can mess up the words and still convey the message. This research also shows why a text-only environment (or Snapchat if you're Gen. Z) is SO dangerous for all of us; the power of communication is lost without the 2 aspects that carry the most weight. Make good eye contact, put a smile on your face, keep your body open and don't roll your eyes…these seemingly simple things will go a long way when communicating. Interesting food for thought!
Ideas to spread…
If it's hard, you're growing. If it's not hard, you're not. That's not always fun to think about, because we often try to eliminate or reduce pain rather than embrace it. But we do not grow when things are easy; challenges and difficulty refine our character and help us improve. We all need times of coasting, too; the goal isn't constant pressure and tension, but rather, a trajectory of growth over time. So the next time you're in the midst of a struggle, try to remember that if it feels hard, you're going to be better because of it, even if it takes some time to see it.