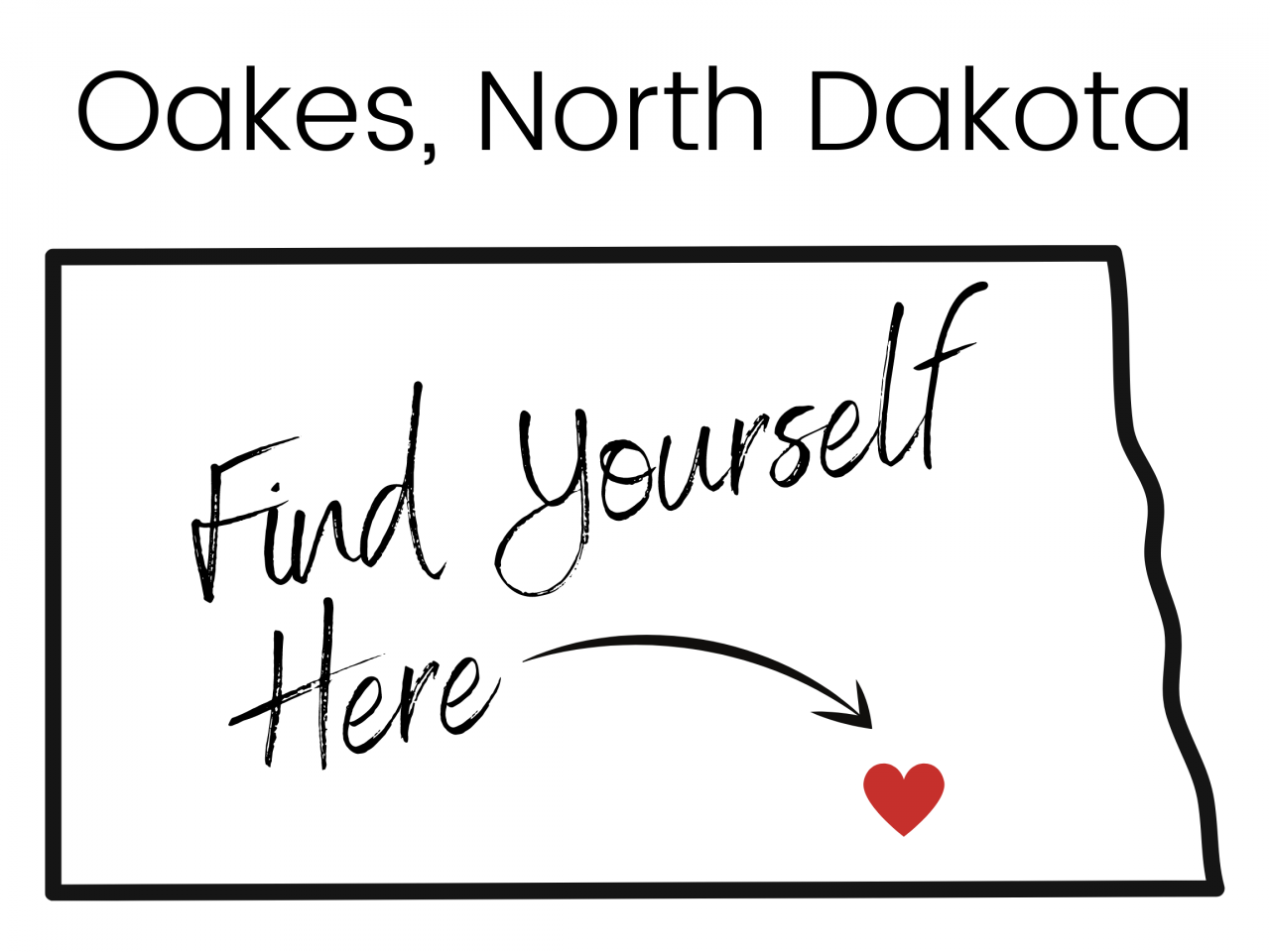 Stuff to do…
With homecoming week coming to a close, we encourage everyone to participate in the pep rally tomorrow afternoon! It's such a fun and festive environment when our school and community come together! Make your way to the 500 block on Main Street at 2:30 pm and show your support of our school and our student-athletes!
Things to celebrate…
In Oakes, we have one of the most "amentized" communities in our region. For a town of just under 1800 people, it's absolutely incredible all the things people can do in our small community. We spend a lot of time in other towns and Oakes stands above the rest in terms of the depth and breadth of things we offer; the goal now is to not rest on our laurels. It takes serious effort to simply maintain what we have, so let's not get complacent and continue to look for ways to get just a bit better every day!
News to know…
Mental Illness Awareness Week is October 2 through October 8 this year. The Dickey County Health District has formed a healthy community coalition in the past year to tackle the health inequities that exist in Oakes. One of the top 3 goals for this year is mental health. On October 5 at 6 pm, we encourage everyone in town to join us at Growing Small Towns for a Community Mental Health Summit. Michele Thorpe, RN, BSN, PMHNP graduate, will be sharing best practices for navigating these conversations with our loved ones and local providers will available to share available mental health resources. We belong to each other. Let's show up for each other.
Ideas to spread…
Try to minimize the use of the word "but" in your language. So often, it feels like the natural next word when we're delivering a tough message. The word "but" in a sentence negates whatever comes next. For example, if you say, "You are doing a really great job, but…" and then deliver your constructive feedback, the person will likely not believe you think they're doing a good job at all. The "but" is not needed and it hurts more than helps. If you need a bridge word, try saying "and". Ultimately, you don't need a word at all; use a full stop after your first statement. Also, as tempting as it might be to use "however, although, therefore" instead of "but", those are just "buts" in tuxedos (fancy buts). Just pay attention as you're communicating. You'll soon discover that we're negating ourselves all the time!